Michelle Heyden obtained a B.F.A. from Millikin University in Decatur, Illinois. During her undergraduate studies, Heyden received several awards for her artwork including: the Dorothy Sellers Art Award, the first annual Presidential Art Award, Outstanding Senior Art Student, and the David S. Monroe Award.  Heyden has shown artwork in several solo and group art exhibitions in Saint Louis and throughout Illinois.  In April 2002, Heyden obtained the "Best in Show" award from a juried exhibit at the City of St. Louis Museum.

NEWS:

Michelle will be having a solo show coming up in April!  Details to come.

Michelle is a featured artist on Chicago Acoustic Underground's website! 
www.chicagoacoustic.net
Imaginary Girl Jewelry and Vintage has a new line of jewelry featuring Michelle's artwork.
Contact Michelle for more details. 
K

Follow Michelle on facebook.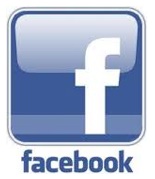 All Images copyright Michelle Heyden